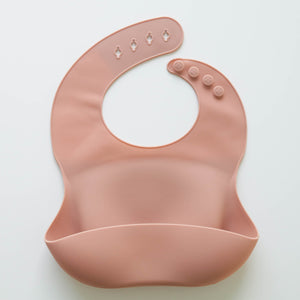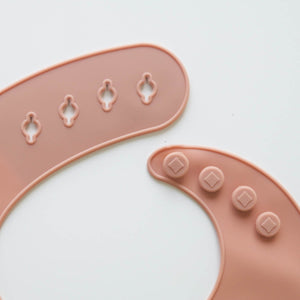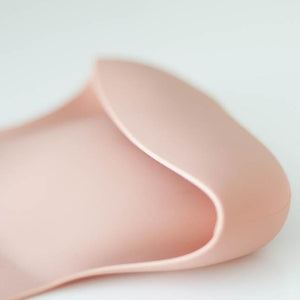 The perfect, PERFECT silicone bib.
I have three kiddos three and under... so I know that a *GOOD* bib is a GAME CHANGER for meal times. We have tried so many brands - they either were heavy and hard so my kiddos wouldn't keep them on, or they were too flimsy and ripped after a few runs through the dishwasher. UNTIL I FOUND THESE!! They are the softest silicone ever while still being incredibly strong and durable. I give them as gifts because the colors are so earthy and gorgeous. Want to love meal times with your kiddos again?? BUY THESE! You'll be SOOO glad you did. Thanks Saturday BABY!
---
Testimonials
Thanks for a great product! These plates don't move at all unlike other ones that we have used. So happy with them
-kaitlyn
My son's speech therapy has improved dramatically since switching to your cups! And I'm so thankful you make a larger kids cup for him to grow into! Fan for Life!
I can't wait to buy more! They're so soft and great quality. They work great for my 8 month old and 2 year old. Definitely recommend !
I have five kids and these are hands down our favorite bibs EVER!!! The pictures don't even do them justice! They are so so soft around my baby's neck! They look like other bibs that are this style, but are far superior, and WAY more comfortable! We will be buying many more for baby gifts! Thank you!!!
Wow I love your products so much!!! Definitely recommending these to everyone
-Britiny