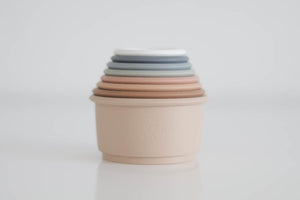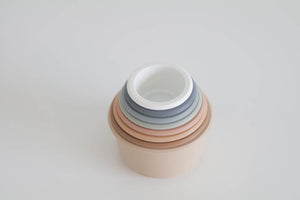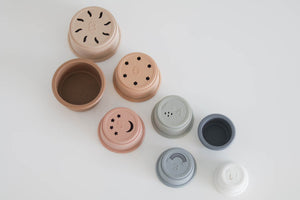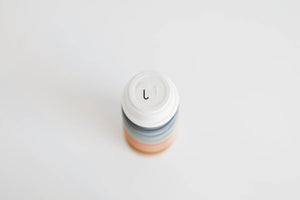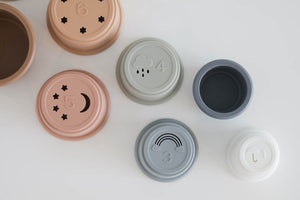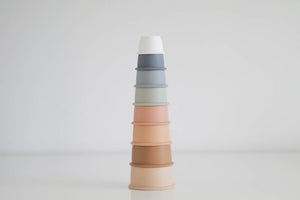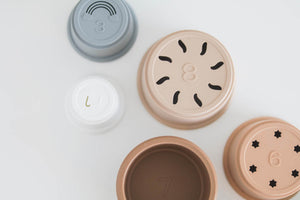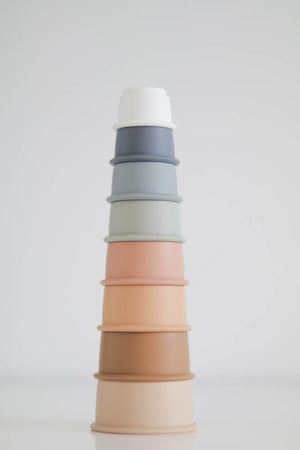 Great gifts!
Bought these for my grand babies. Great quality and colors!
The best yet!
Ok I've owned ALL of the stacking cups. I mean every. brand. ever. These are my favorite hands down! The silicone makes them perfect for babies learning to play but my four and six year old love them too!! 👏🏼 We love TSB!
Great toy for kids
We've only had these for about three days but my kids are loving them. They took them into the bath with them and made me bring them to the park! We've been using the numbers to practice counting. Practical and cute!
Perfect for bathtime!
We play with these in the tub, at the park, in our play room, they fit perfectly in my diaper bag and I love how function they are. We teach colors, numbers, and motor skills. Oh.. and they are great for teething too!
Testimonials
Thanks for a great product! These plates don't move at all unlike other ones that we have used. So happy with them
-kaitlyn
My son's speech therapy has improved dramatically since switching to your cups! And I'm so thankful you make a larger kids cup for him to grow into! Fan for Life!
I can't wait to buy more! They're so soft and great quality. They work great for my 8 month old and 2 year old. Definitely recommend !
I have five kids and these are hands down our favorite bibs EVER!!! The pictures don't even do them justice! They are so so soft around my baby's neck! They look like other bibs that are this style, but are far superior, and WAY more comfortable! We will be buying many more for baby gifts! Thank you!!!
Wow I love your products so much!!! Definitely recommending these to everyone
-Britiny